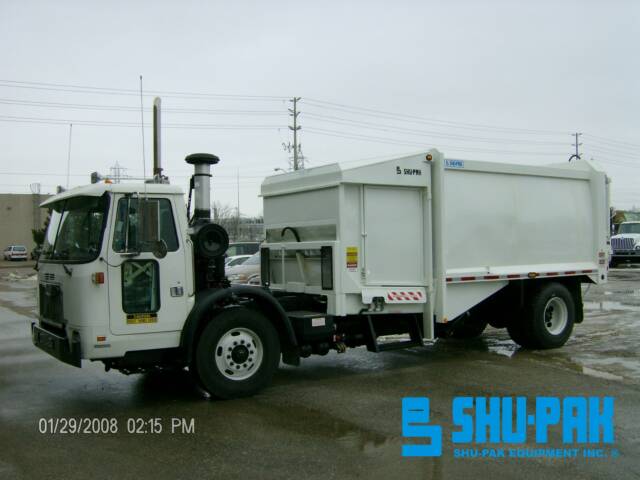 SIDE LOADING REFUSE COLLECTION VEHICLES

WITH SEPARATE HOPPER & BODY

FOR UNPARALLELED UNLOADING STABILITY

AND REDUCED OVERHEAD CLEARANCE

The S109 is engineered to perform in the most extreme of environments. When it comes to the un-level ground of landfills, the S109 is amongst the most stable side-loaders on the market. It accomplishes this by having a dual hoist cylinders and a separate hopper and body. During unloading only the body is raised leaving the hopper attached to the frame greatly improving the weight transfer and maintaining the center of gravity. As an added bonus with only the body raising, the overall height of the unit is reduced by an average of 20% over unitized Pac-Kings.

Capacities from 13 to 40 cu. yd

Split body and hopper or unitized

Various tailgate arrangements

Dual under body hoist cylinders

12" deep packer with 4" ram cylinders and full width crusher panel

Front or transmission mounted pump with hydraulic over speed control

Electronic packer control with multi-cycle capability

R.H. work brake with auto-neutral feature available for chassis equipped with Allison MD transmissions

Cab modifications available for stand up operation R.H. and /or L.H. side

Top hinged hydraulic tailgate with 2 ½" bore cylinders equipped with throttle valves to prevent sudden descent in the event of hydraulic failure.

Installation to conventional or cab forward chassis